Dutch Tool Chest - Part 1
This chest will be different.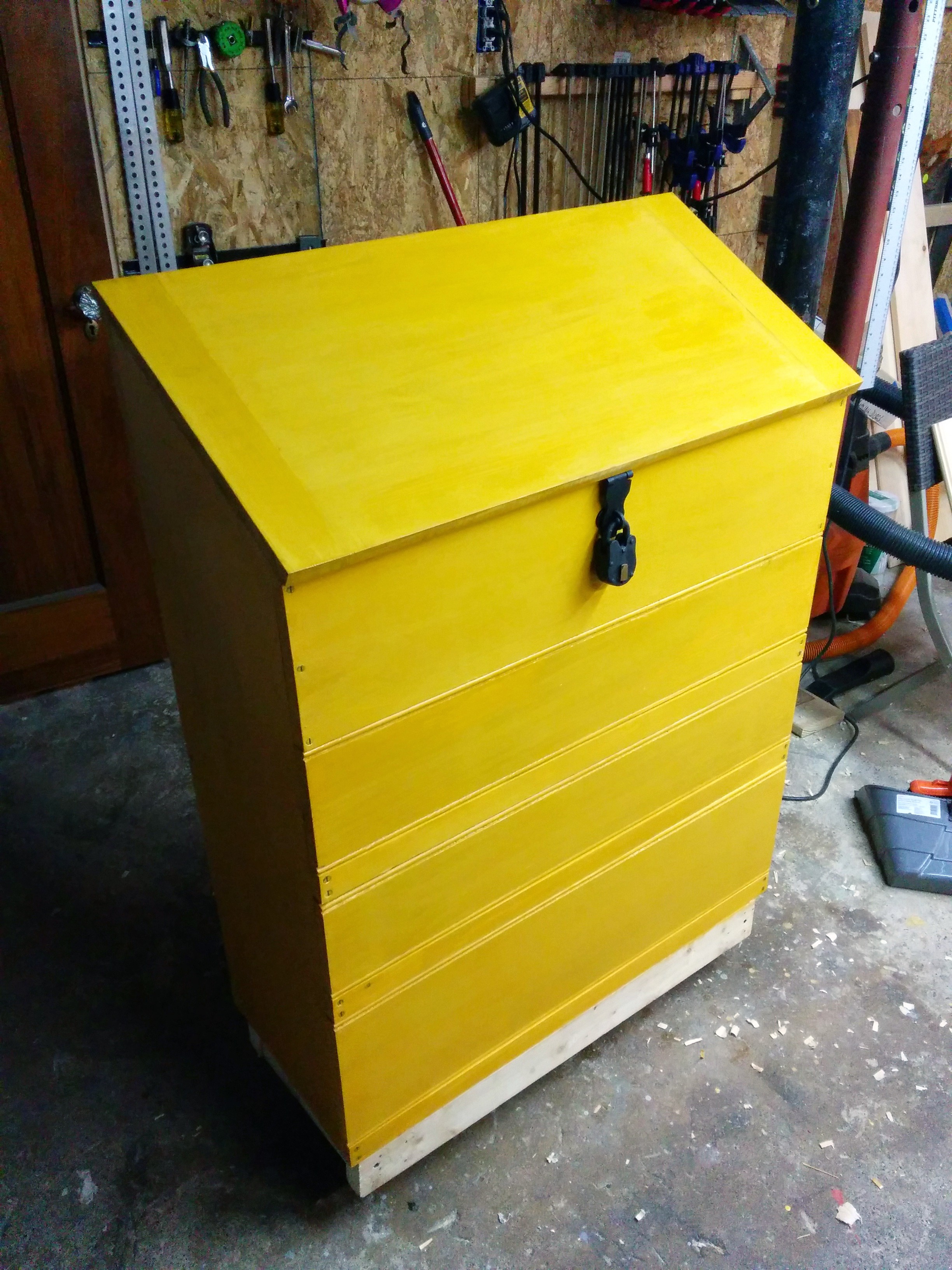 Every project begins with sawing your first board. This project is no different. I measured the height that I wanted and then drew a line across the board. I then measured 3 inches up and 3 inches down and drew a line making the angle for the top. After cutting the two resulting boards to length, I had the sides of my tool chest.
This tool chest will replace my existing dutch tool chest. I like the overall design but was unhappy with certain aspects of my old chest. The changes I wanted to make were all in response to problems with the old chest.
The first problem was the width. The old chest is just wide enough to hold my #4 and #5-1/2 planes in a row with a single 1/4 inch divider between them. I made the new chest 4 inches wider. This will give me a three and a half inch wide space to put miscellaneous tools.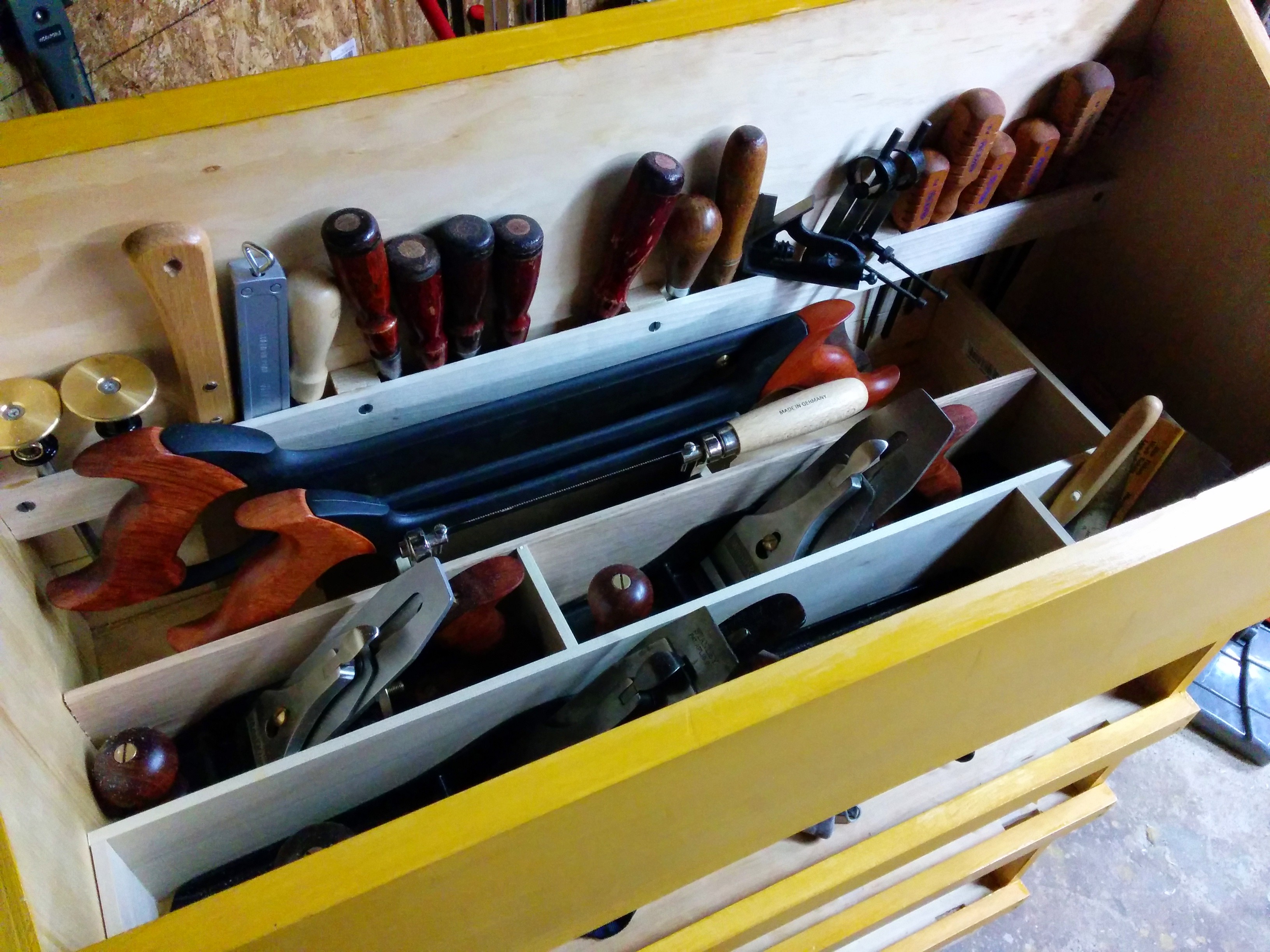 The next problem was that a small dutch tool chest has to be set down on top of something to be at a usable height. If I had a bigger shop and an extra saw bench, then it wouldn't be a problem, but as is the small chest sits of the floor most of the time and is too low. The new chest is a foot taller, and sits on a frame with casters. This means that I don't have to bend over to access the top section.
Additionally, the old chest is just too small. It is built according to Chris Schwarz plans, and he designed it to be a travel chest. One that he could put the tools he knew he would need for the trip he was taking. I need a chest that will hold most of my tools in my shop, so with the extra height, I made three lower shelves instead of one. Additionally the top most shelf was created specifically for my molding and joinery planes.
Next time… dovetails and dados!
References: